9-11-2001
We must never forget the price of Freedom
God Bless America
John 3:16
For God So loved the world that he gave his one and only Son, that whoever believes in him shall never perish but have eternal life.




Hi and welcome to FordRamAir.com LLC. Here you'll find the highest quality and most detailed replica shakers & ram air units available. You'll find most every make of Ford ram air systems right here. What I don't have now, I'm working on. I've been specializing in these systems for over eight years now and most all are exclusive, available here only. While others may offer you a cheaper shaker they can never offer you a better one. I offer you the best and I also offer you any service and info you could need before and after purchase. Others only take your money. I take you from inception to completion. My goal is not to make you just a customer, it's to make you a very satisfied customer.
My products have been featured on the

TLC

show

"Wrecks to Riches"

as well as two of the 2006 Mustangs and a Special Edition Ford Sport Trac Explorer at last years S.E.M.A. Shown by Galpin Auto Sports ( home of "Pimp my Ride" ) and Barry's Speed Shop(home or "Wrecks to Riches"). I've also been mentioned in a few major magazines and the

Galpin Auto Sports 2006 Boss 302

which wears my modified Boss 302 shaker is on the

cover on the

March 2007 5.0 Mustangs and Super Fords. Can the other guys top that ? I don't think so.
Offered are budget units for those who want to complete it later on to fully detailed units that have been detailed , repainted and operate just like the originals, only requiring installation.
Due to the demand of customers who needed a new hood to fit their shaker I can now supply not only new steel reproduction hoods but also most any sheet metal or body part you might need. After you're done shopping prices, tell me what you need and I can beat just about any price.
At FordRamAir.com LLC you'll find it's about quality and service, not trying to sell you stuff. If you need it I'll get it. If you don't, I'll tell you. Plain simple, honest, quality service.
See ya at the All Ford Nationals at Carlisle Pa, this weekend June 1-3 . I'm at spots N38-N42 which is near Gate A
You can contact me by email at
FordRamAir@yahoo.com
by phone at
718 810 3661
by mail at
Saint Albans NY 11412
I TRY TO ANSWER ALL EMAILS AS SOON AS POSSIBLE. MOST ARE ANSWERED IN THE SAME DAY BUT DUE TO THE HUGE AMOUNT OF SPAM I GET, IF YOU DON'T GET A REPLY IN A COUPLE DAYS PLEASE RESEND IT . I 'M NOW UP TO OVER 200 SPAM EMAILS PER DAY AND SOMETIMES SOME SLIP BY ME.

WANTED TO BUY FORD FIVE SLOT WHEELS. LET ME KNOW HOW MANY YOU HAVE.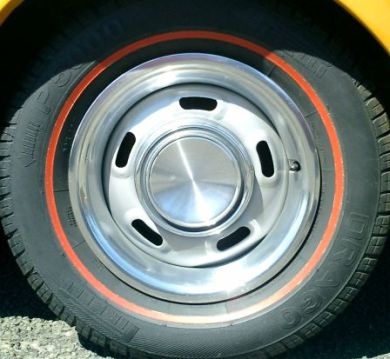 Last updated 11-16-18